Psychological Services
Offering Counseling & Therapy in Philadephia
I practice cognitive-behavioral therapy, an active, short-term, focused model designed to get results quickly and effectively. In a supportive, collaborative, working alliance, I use evidence-based techniques that have been shown to make a real difference in people's lives, and help them to cope in the future. I am fortunate to have been trained and supervised in CBT by some of the foremost authorities in the world. At the same time, I am down-to earth, easy to talk with, and practical. I am understanding, and will work hard to help you to take back your life NOW! My office locations are conveniently located in Bala Cynwyd, PA and Spring House, PA.
Change isn't always simple or easy, not in today's world of complexity.
If it was simple, you probably wouldn't need the help of a skilled professional psychologist to get you back on track. I understand that, and I will carefully guide you with a mutually developed plan that is based on what the very latest research shows to be effective in situations and circumstances similar to yours.
Listening isn't enough
An understanding and trusting relationship with a professional psychologist is the foundation of success in therapeutic change. But it takes more than that; it takes expertise in knowing precisely the right ingredients that can make a real difference in your unique circumstances, and skill in efficiently collaborating with you to make those changes effective and lasting.
Can therapy really make a difference?
Research shows that the common factors in successful change are a warm and trusting relationship with your therapist, agreement on goals and methods used, and technical skill. I have over 30 years of experience helping people to recover their lives. I'm easy to talk with, and I use proven methods that really work. Not only will I show you how to change your thoughts, moods, and behaviors now, I will also teach you how to become more skilled at coping with life's challenges in the future.
You're not just another number
Because my practice is limited, I really take the time to get to know you and what you want help with. I work intensively at helping you feel better again, quickly and efficiently. Since we are in this together, I am committed to helping you and teaching you effective strategies that can last a lifetime, as long as you practice them.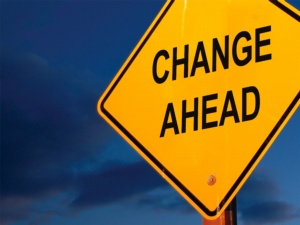 Office Locations
Bruce S. Zahn, Ed.D., A.B.P.P.

1012 Bethlehem Pike, Suite A
Spring House, PA 19477

111 Presidential Boulevard, Suite 237
Bala Cynwyd, PA 19004

Phone: 267-575-5681
Directions | Send Email