Professional Profile
About Dr. Bruce Zahn
Dr. Bruce Zahn joined the core faculty in the Psychology Department at Philadelphia College of Osteopathic Medicine in July 1999, and serves as Professor and Director of Clinical Training in the PsyD in Clinical Psychology program. Dr. Zahn is a licensed and Board Certified psychologist who has a broad variety of clinical experiences with patient populations ranging from children to older adults.
Dr. Zahn has over 30 years of clinical experience with a diverse range of patient populations. Before coming to PCOM, he served as Director of Psychological Services and Cognitive Therapy Program at the Presbyterian Medical Center of the University of Pennsylvania Health System. In this capacity, Dr. Zahn collaborated with David D. Burns, MD, the author of Feeling Good: The New Mood Therapy, The Feeling Good Handbook, and Ten Days to Self Esteem on adaptations of the cognitive therapy model for inpatient and outpatient populations that have traditionally been thought of as too difficult to treat with traditional CBT.
Dr. Zahn has been active at the national and regional levels of leadership. He is the Chair of the Association for Behavioral and Cognitive Therapies Master Clinician Series for the 2010 Annual Convention, and he is a member of the PPA Continuing Education Committee. He has recently served on the Board of the Philadelphia Society for Clinical Psychologists as well. Dr. Zahn also volunteers his time as a Board Member of the Inter-faith Housing Alliance of Ambler, serving families in Montgomery County to overcome homelessness.
In 2010, Dr. Zahn was selected to be one of seven psychologists nationwide to serve on the American Psychological Association's Recovery Advisory Committee, designed to provide recommendations, information, and strategic oversight with regard to data collection and analysis, training material development, marketing, dissemination, and education in the APA's Recovery to Practice program for individuals with serious mental illness.
Dr. Zahn completed his undergraduate degree in psychology at Rutgers University and received his master's degree in clinical psychology at Fairleigh Dickinson University, Teaneck, NJ. He completed his doctoral studies in school psychology at Temple University. Dr. Zahn is board certified in clinical psychology by the American Board of Professional Psychology, is a fellow of the Academy of Clinical Psychology, and he is listed in the National Register of Health Service Providers in Psychology.
From 1978 to 1991, Dr. Zahn served as a senior psychologist at the Devereux Foundation's Institute for Clinical Training and Research, specializing in issues related to the intensive treatment of adolescents and adults with exceptional emotional, behavioral and learning difficulties. He has been devoted to supervision and training of beginning and advanced graduate psychology students for many years.
Dr. Zahn has given workshops and presentations at national conferences including the American Psychological Association, the Pennsylvania Psychological Association, the Association for Behavioral and Cognitive Therapies, the World Congress of Biological Psychiatry, the American Association for Partial Hospitals, the Association of Mental Health Administrators, the National Head Injury Association, and the American Association of Children's Residential Centers.
Dr. Zahn's leisure interests are in the performing arts. He is a former trumpeter, and he studied with Seymour Rosenfeld, second trumpeter with the Philadelphia Orchestra. He also was a supernumerary with the Philadelphia Lyric Opera and the Grand Opera Companies, performing non-singing "bit" acting roles with such greats as Luciano Pavarotti, Beverly Sills, and Richard Tucker. He is also an avid Philadelphia sports fan, and has been especially loyal to the Philadelphia Eagles over the years.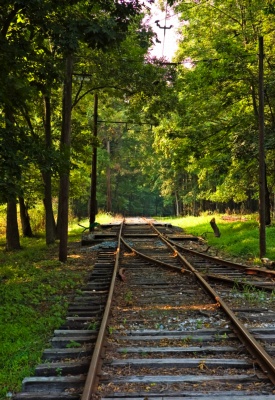 Office Locations
Bruce S. Zahn, Ed.D., A.B.P.P.

1012 Bethlehem Pike, Suite A
Spring House, PA 19477

111 Presidential Boulevard, Suite 237
Bala Cynwyd, PA 19004

Phone: 267-575-5681
Directions | Send Email