Services Offered
Solutions for Many Types of Problems
Individual Psychotherapy can assist people from all walks of life in adjustment difficulties. Dr. Zahn combines a rational yet compassionate approach to help adults, adolescents, and children learn how to cope with life's stresses and problems, and to rediscover personal happiness, contentment, and joy.
Problems addressed include:
Depression
Anxiety, Panic Disorder, Obsessive Compulsive Disorder (OCD)
Adjustment Difficulties
Chronic pain
Sleep problems
Stress
Chronic fatigue
Substance abuse problems (drugs, alcohol)
Relationship difficulties
Grief, bereavement
Occupational or academic stress
Adjustment to medical conditions such as cancer, diabetes, heart conditions
Caregiver stress
Gastrointestinal (GI) problems, including irritable bowel syndrome
Medical treatment adherence difficulties
Training and Supervision in cognitive behavior therapy, for both novice and experienced mental health professionals alike. These programs are designed to train therapists and clinicians in both basic and advanced techniques in cognitive behavior therapy.
Psychological Assessment for adults and adolescents can assist in differential diagnosis and treatment planning. Specialties include assessment of mood disorders, personality evaluation, and addictions assessment. Dr. Zahn is a DOT Qualified Substance Abuse Professional (SAP), and routinely performs SAP assessments for individuals who have violations of drug or alcohol policies that fall under the regulations of the U.S. Department of Transportation.
Couples Counseling can help couples learn how to communicate with each other in mutually respectful and rewarding styles. Based upon the work of the nationally renowned psychiatrist, Dr. David D. Burns, and author of Intimate Connections, couples can learn the secrets of effective communication in order to enhance intimacy, friendship, and success in relationships.
Group Counseling for adolescents and adults. Topics include coping with musical and artistic performance stress for students of all ages in the Performing Arts, coping with chronic pain, and a self-esteem improvement group, to name a few.
Personal Coaching and Consultation services are available to professionals, students, corporations, and businesses that wish to improve individual and group problem-solving skills, maximize productivity and self-esteem, and heighten team spirit and cooperative communication.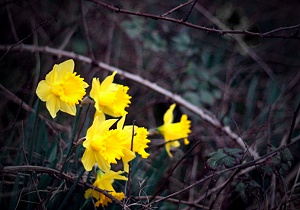 Services Available
Individual Psychotherapy
Training / Supervision for Professionals
Psychological Testing
Couples Counseling
Group Counseling
Personal Coaching and Consultation
Office Locations
Bruce S. Zahn, Ed.D., A.B.P.P.

1012 Bethlehem Pike, Suite A
Spring House, PA 19477

111 Presidential Boulevard, Suite 237
Bala Cynwyd, PA 19004

Phone: 267-575-5681
Directions | Send Email