About Cognitive Behavioral Therapy
Therapy that Gets Results
From daily health concerns such as smoking, exercise and diet, to serious diseases such as cancer, HIV/AIDS and diabetes, evidence continues to mount that a wide variety of psychological and behavioral interventions are having a major influence in producing useful changes in the risk, management and outcome of many diseases and health problems. In addition, psychotherapy has been demonstrated to be instrumental in developing effective skills to cope with many daily life challenges, including financial pressures, coping with loss of job security, parenting, relationship and communication issues, and self-esteem.
Cognitive behavior therapy (CBT) is a short-term psychological intervention that has been shown to be highly effective in addressing many emotional difficulties that can be affected by stress, anxiety, anger, and depression. Today, cognitive behavior therapy is recognized as one of the most effective treatments available for problems such as depression, anxiety, panic, loneliness, perfectionism, substance abuse, chronic pain, eating disorders, and personality problems. In addition, CBT is has been shown to be effective in addressing the "mind-body-spirit connection" in treatment of coronary disease, immune function and health, asthma, obesity, gastrointestinal problems, and diabetes, to name only a few.
Research studies have shown that cognitive behavior therapy can help people of all ages. The most successful ingredients for effective therapy include motivation to change and a willingness to practice self-help skills that are learned in therapy.
Do you want to take control of your life and put more joy into your daily interactions? Do you want to not just feel better, but actually get better and stay better? Then cognitive behavior therapy may be right for you!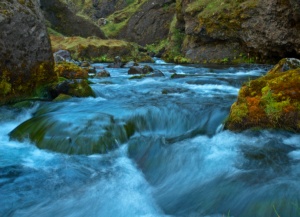 Office Locations
Bruce S. Zahn, Ed.D., A.B.P.P.

1012 Bethlehem Pike, Suite A
Spring House, PA 19477

111 Presidential Boulevard, Suite 237
Bala Cynwyd, PA 19004

Phone: 267-575-5681
Directions | Send Email